Explore Delfshaven and surroundings
Are you interested in the special architecture of Rotterdam? At Hotel Port You start your exploration of the city in the beautiful Delfshaven!
In Rotterdam you are in a city which combines old and new in a dynamic way. Hotel Port is situated in Coolhaveneiland, a unique part of the west of Rotterdam. Coolhaveneiland is a quarter which is surrounded with water in all sides and where some of the rare monumental buildings are located which have survived the Second World War.
There are plenty of touristic curiosities, shops, museums, theaters and restaurants in the area where you can have a nice time. Central Station is located at a distance of 10 minutes walking and the city centre which is open all days is literally next door!
What can be done in Delfshaven?
You can walk around in the cozy and historical Delfshaven and pay a visit to the Old Mill (Oude Molen). You can also take a look at the institute for education for Shipping and Transport (Scheepvaart en Transport College (STC)) which is located at less than 10 minutes walking. Do you want to have a nice meal and a bit of shopping? You will very much like the special little stores and the outstanding selection of restaurants and cafés in the area of Hotel Port!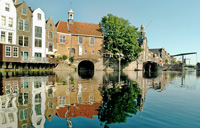 Historical Delfshaven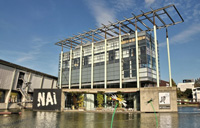 Nationaal Architectuur Instituut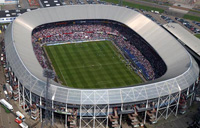 Stadium De Kuip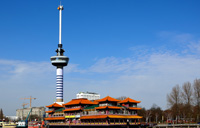 Euromast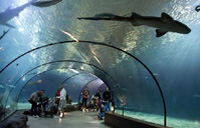 Blijdorp Zoo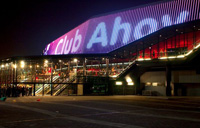 Ahoy
What is more to do in Rotterdam?
With only Delfshaven you are of course not ready with sightseeing in beautiful Rotterdam. A visit to the Euromast, the highest watch tower of the Netherlands must be on your list during your stay of course. At the Euromast you have at the height of 100 meters a fantastic sight of the city and the harbors. At the height of 125 meters there is a restaurant where you can eat very well and on the last 50 meters you have a view of Rotterdam from behind the glass!
Are you fond of culture? With museums like the Nationaal Architectuur Instituut, Museum Booijmans van Beuningen, De Kunsthal and Het Scheepvaartmuseum at walking distance you can enjoy culture. And for people who love animals, of course Blijdorp Zoo is the place to be!
Furthermore you can visit the campus of Erasmus University, watch a soccer game in the stadium De Kuip or go to an event in event centre Ahoy. There are also some renowned hospitals in the direct area, like Erasmus Medisch Centrum and the Sophia hospital for children.
In evening hours you can of course rest in your room where you are equipped with all facilities!