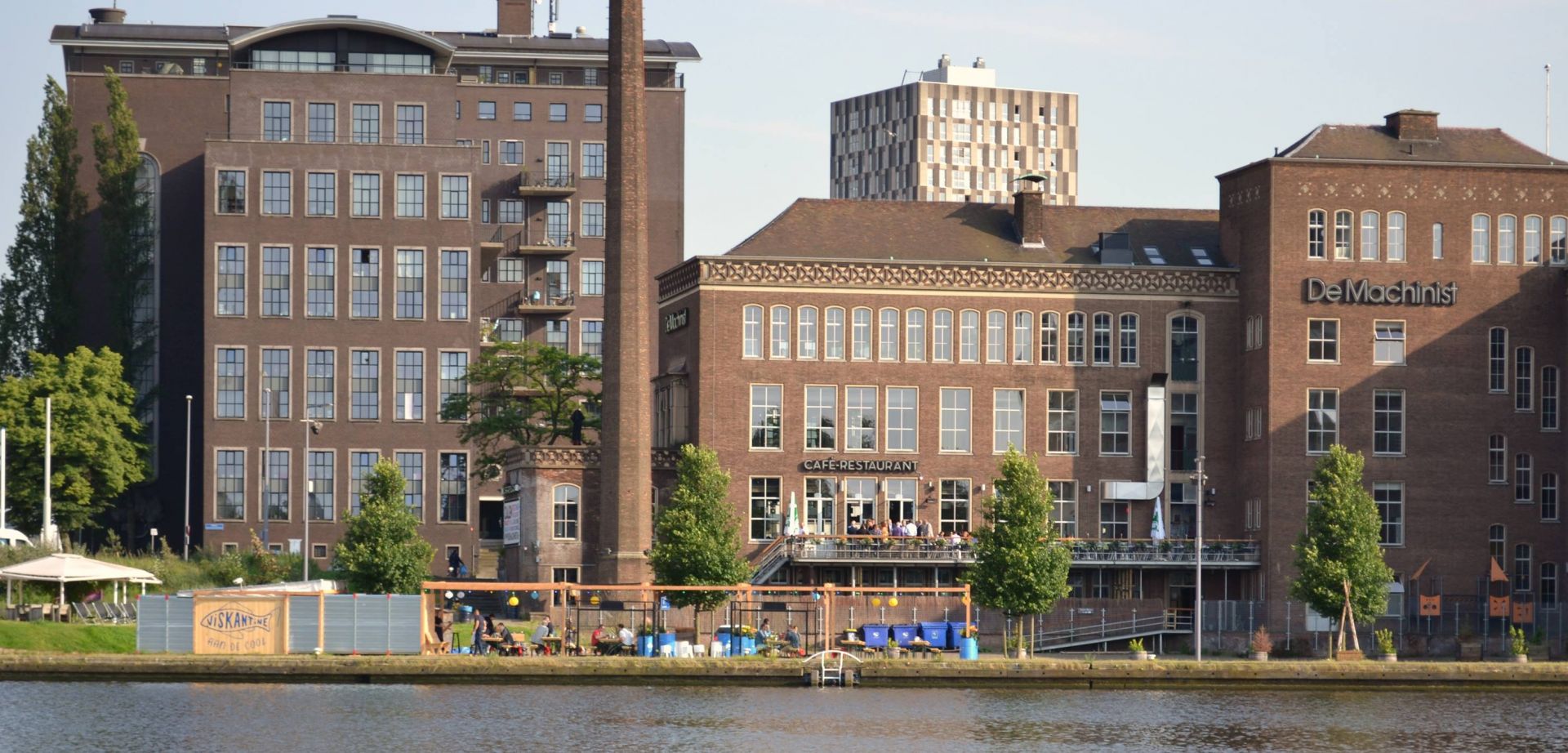 De Machinist (The Machinist) is a property with a rich heritage. Properties like these are quite rare in Rotterdam, duo to the 2nd World War bombardments. This property was built shortly after the war had ended. It was home to a machinist school, hence the name. The machinist school was in function up to 2005, when it fused with other maritime studies and formed the Scheepvaart en Transportcollege. This meant the property had the chance to house some new initiatives.
De Machinist is now an arts and culture center and also has a café and restaurant. Even though the building has been completely renovated, the industrial style remained untouched as much as possible. Many of the original rooms have been giving a different function, while retaining their original style and vibe. One of the former rooms is now a small cinema that seats 40 guests. Other parts of the building, such as the former classrooms, are now meeting rooms. The cultural character is further expressed by the presence of work stations and a children's daycare.
The café/restaurant in particular has made de Machinist a popular place. Nearly every review site has very positive reviews about the ambiance and food. The good food, characteristic architecture and lively neighborhood makes for a true hotspot. Its location right in Rotterdam's recreational harbor area, attracts a lot of guests. To people walking around in the area, it has a great attraction.
Hotel near De Machinist Rotterdam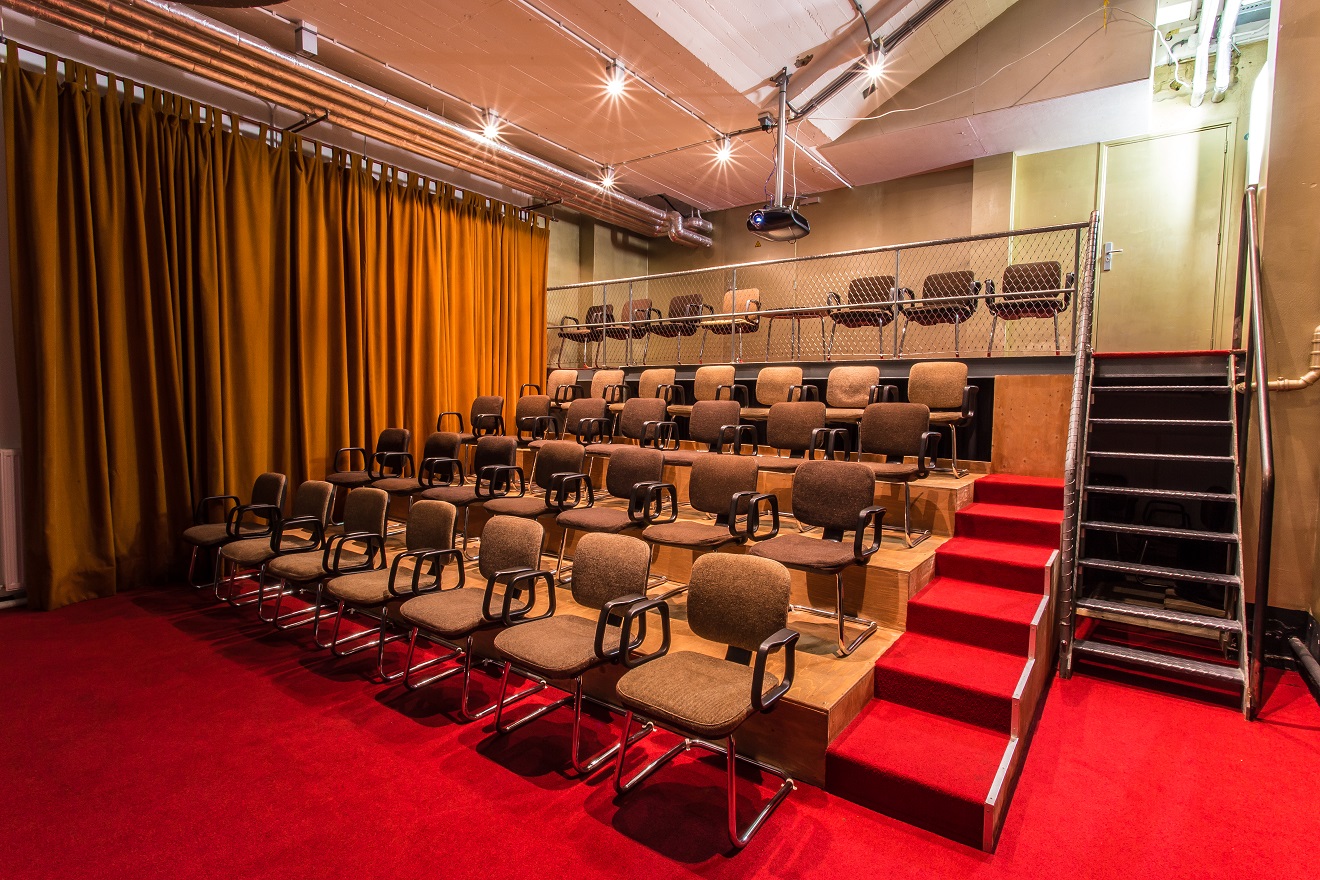 Are you looking for a hotel near De Machinist where you can relax? Then you are at the right place at Port Hotel Rotterdam.
De Machinist is at 4 minutes walking distance from Port Hotel Rotterdam!
See the directions below for more information. Would you prefer to speak with our reception for the possibilities we are available 24 hours a day and 7 days a week.
Call us: +31 (0) 10 - 477 96 28
Mail us: This email address is being protected from spambots. You need JavaScript enabled to view it.
Or reserve your room directly by clicking "PRICE CHECK" on the right side of the page.