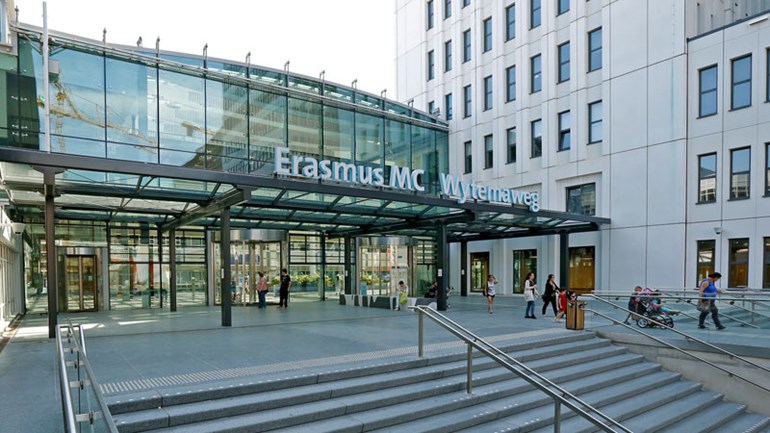 Holland has eight university medical centers, of which the Erasmus Medisch Centrum (Erasmus Medical Center) is one. Both when it comes to turnover and capacity, this is the largest university medical centrum in The Netherlands.
The hospital was once named "Coolsingelziekenhuis", and was founded in 1851 after construction took a long time to complete. During the World War II bombardments, almost all of the hospital was destroyed. It took until 1961 to rebuild a new hospital. Between the bombardments and the reopening, the hospital largely consisted of emergency facilities.
Quite shortly after reopening in 1961 there was a landmark in the Erasmus Medisch Centrum's history (at that time named Dijkzigtziekenhuis). Rotterdam's Medical Faculty decided to establish itself here in 1966, offering place to 160 students. The hospital became the 7th university medical center in The Netherlands.
The medical center changed its name in 1971 once again. The Dijkzigtziekenhuis fused with the Sophia Kinderziekenhuis (a children's hospital) and started going by the name of Academisch Ziekenhuis Rotterdam (AZR). The Erasmus University opened in 1973 and established its medical faculty within the walls of the AZR. The biggest fusion took place in 2002. The AZR fused with the Daniel den Hoedkliniek and the medical facility of the Erasmus University. Thus, the hospital we today know as the Erasmus Medisch Centrum was founded.
Including the medical specialists, almost 12.000 people are employed by the Erasmus Medisch Centrum. The hospital holds over 1.300 beds and has a superb reputation in the field of cancer research. Promotions also take place at the Erasmus MC and the hospital is also a prominent trauma center.
Hotel near Erasmus Medisch Centrum Rotterdam?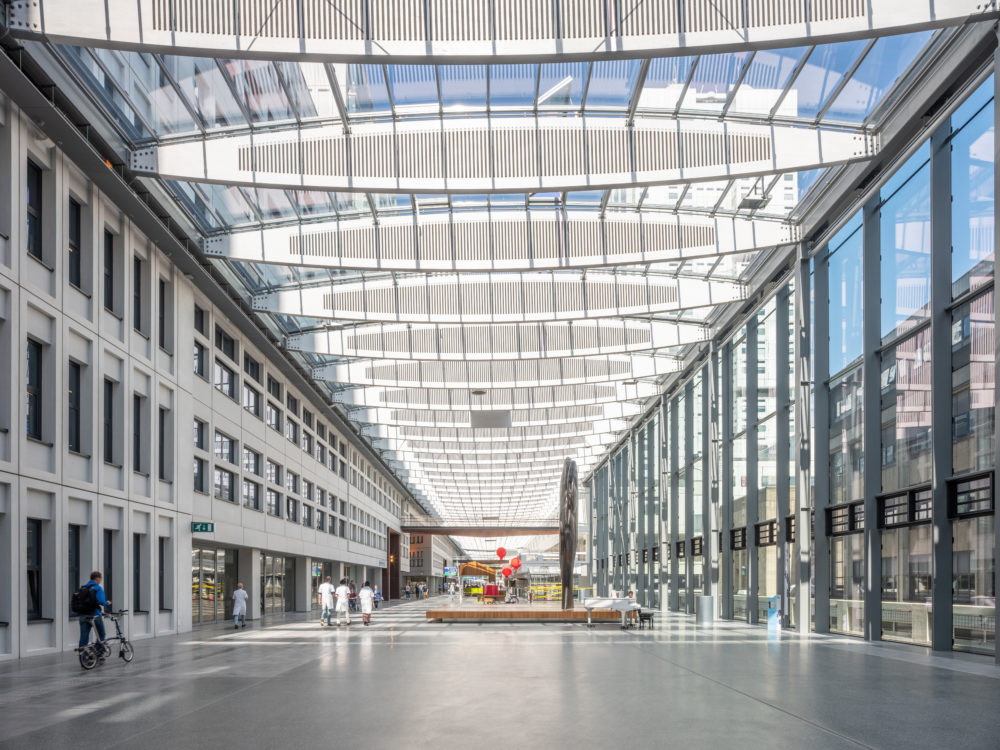 Are you looking for a hotel near Erasmus Medisch Centrum where you can relax? Then you are at the right place at Port Hotel Rotterdam.
Erasmus Medisch Centrum is at 5 minutes distance with the public transport from Port Hotel Rotterdam!
See the directions below for more information. Would you prefer to speak with our reception for the possibilities we are available 24 hours a day and 7 days a week.
Call us: +31 (0) 10 - 477 96 28
Mail us: This email address is being protected from spambots. You need JavaScript enabled to view it.
Or reserve your room directly by clicking "PRICE CHECK" on the right side of the page