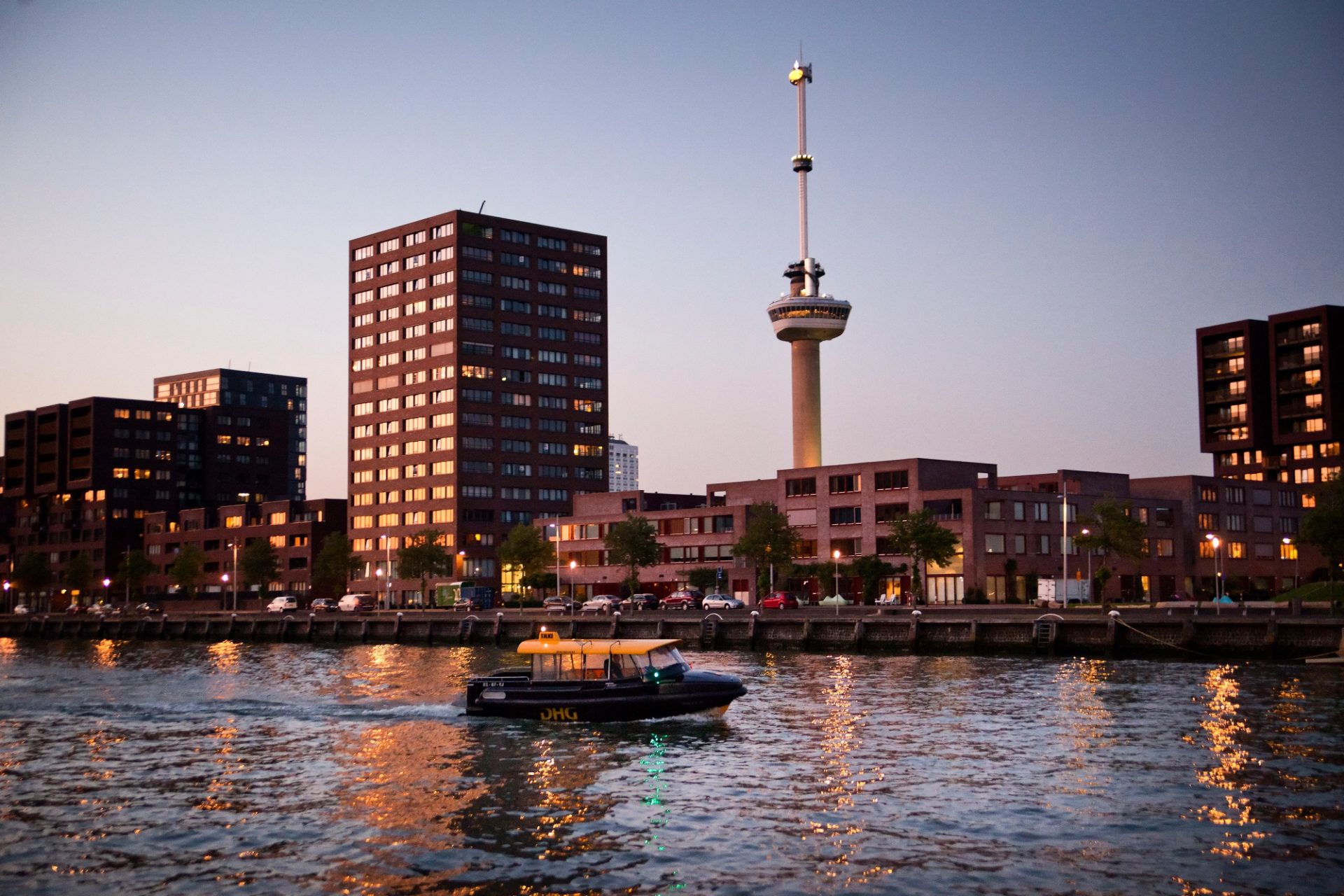 One can't pay a visit to Rotterdam without visiting the Euromast tower. This famous tower is, even after the City of Rotterdam started building its impressive skyscrapers, still one of the most famous landmarks around. The Euromast was built in 1960. At the time it was Rotterdam's highest structure by far. The tower was built at a strategical spot: traffic entering the city by highway passed the tower in all its glory.
When Rotterdam started growing rapidly, taller structures started to emerge around the Euromast. That's not what the architects of the tower had intended, so the tower was extended by 10 meters to reclaim its spot as Rotterdam's tallest structure (at the time). At the time it measured 107 meters in height. In 1970 the tower was once again extended. With a height of 185 meters it remains an impressive sight, even though it's not the tallest building in the city anymore.
One of the true eye catchers is the "Space Tower": the lookout point situated at more than 100 meters above the ground. Here visitors can take a glass elevator to the highest point of the tower. Not many people know that the height and stability of the tower were made possible by a massive below the ground foundation: a huge piece of concrete weighing nearly 2 million kilograms. At the start of the 21st century, the city of Rotterdam had plans to replace the Euromast with a new, nearly 400 meters tall tower. However, tourism to Rotterdam blossomed and the tower become a popular tourist trap once again. Apart from the view, visitors can enjoy a restaurant, two hotel suites and every now and then it's possible to engage in thrill seeking activities such as bungee jumping.
Hotel near Euromast Rotterdam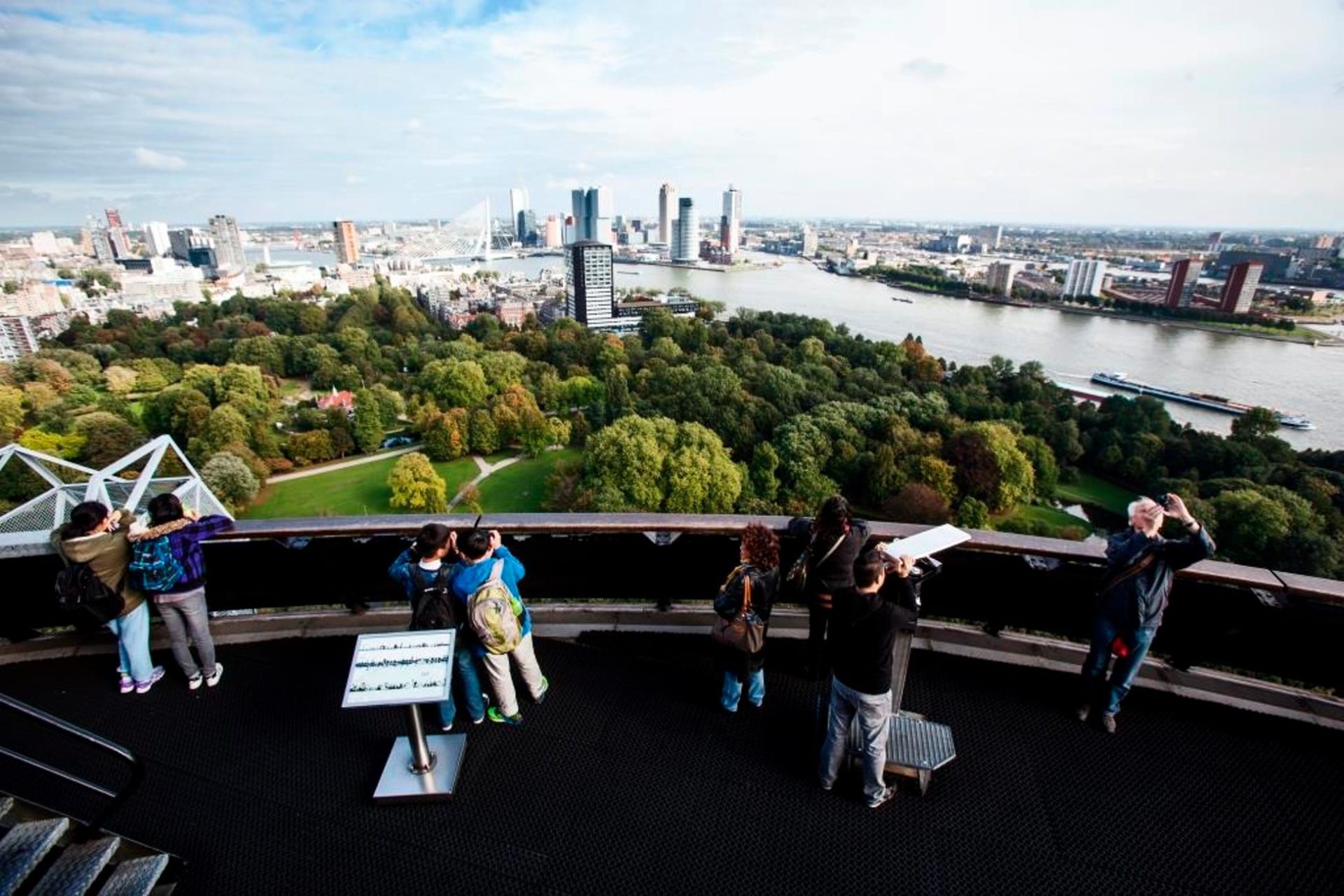 Are you looking for a hotel near Eiromast where you can relax? Then you are at the right place at Port Hotel Rotterdam.
Euromast is at 8 minutes walking distance from Port Hotel Rotterdam!
See the directions below for more information. Would you prefer to speak with our reception for the possibilities we are available 24 hours a day and 7 days a week.
Call us: +31 (0) 10 - 477 96 28
Mail us: This email address is being protected from spambots. You need JavaScript enabled to view it.
Or reserve your room directly by clicking "PRICE CHECK" on the right side of the page.