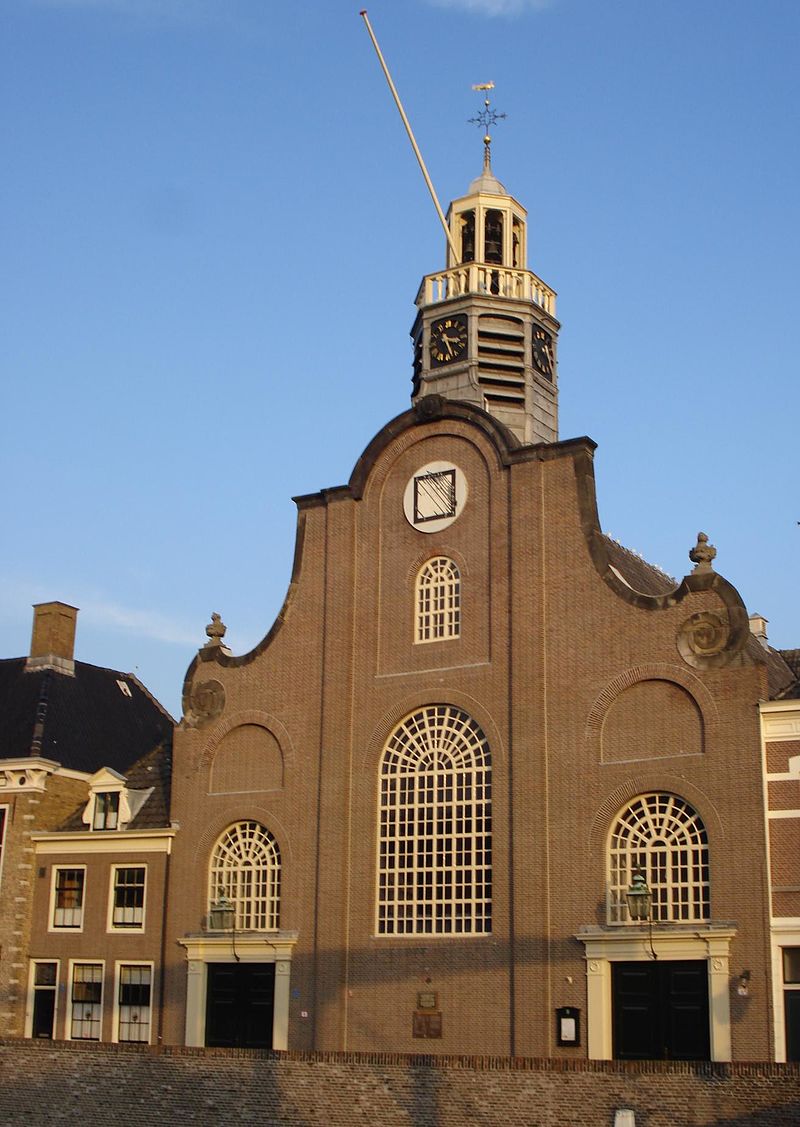 The Pelgrimvaderskerk (Pilgrims Fathers Church) is truly a unique piece of architecture in Rotterdam. Due to the heavy bombing in the 2nd World War, very little historical buildings in the city remain this day. This church is an exception. It survived the bombardments and dating all the way back to 1417 it is one of Rotterdam's oldest buildings. The characteristic and highly recognizable façade was built during restorations in 1761. Since that time the church has been restored two more times: in 1958 and in 1998. One of the most popular sights of the church is the carillon that has 44 bells. The Pelgrimvaderskerk is perhaps even more well-known abroad than it is within Holland. In 1620 the Pilgrim Fathers held their last service in this church, right before leaving for America. Because of this, the church is well known in America and is often visited by American tourists in Rotterdam.
Visiting the church is not only worthwhile because of the carillon and beautiful architecture. The 18th century pulpit and the beautiful windows are an impressive sight to see. Church services are still being held in the church today, but it's also a popular location for concerts, seminars, expositions and wedding ceremonies.
Pelgrimvaderskerk is at 9 minutes distance with public transport from Port Hotel Rotterdam.